Meetings
Meetings are open to the public.
Location
Officers

FICDA office building at
191 Howard Street
Franklin PA 16323

Chairman: John Kolojejchick
Treasurer: David Irwin
Secretary: Claudette Bedard
Public Relations: Judy Stevenson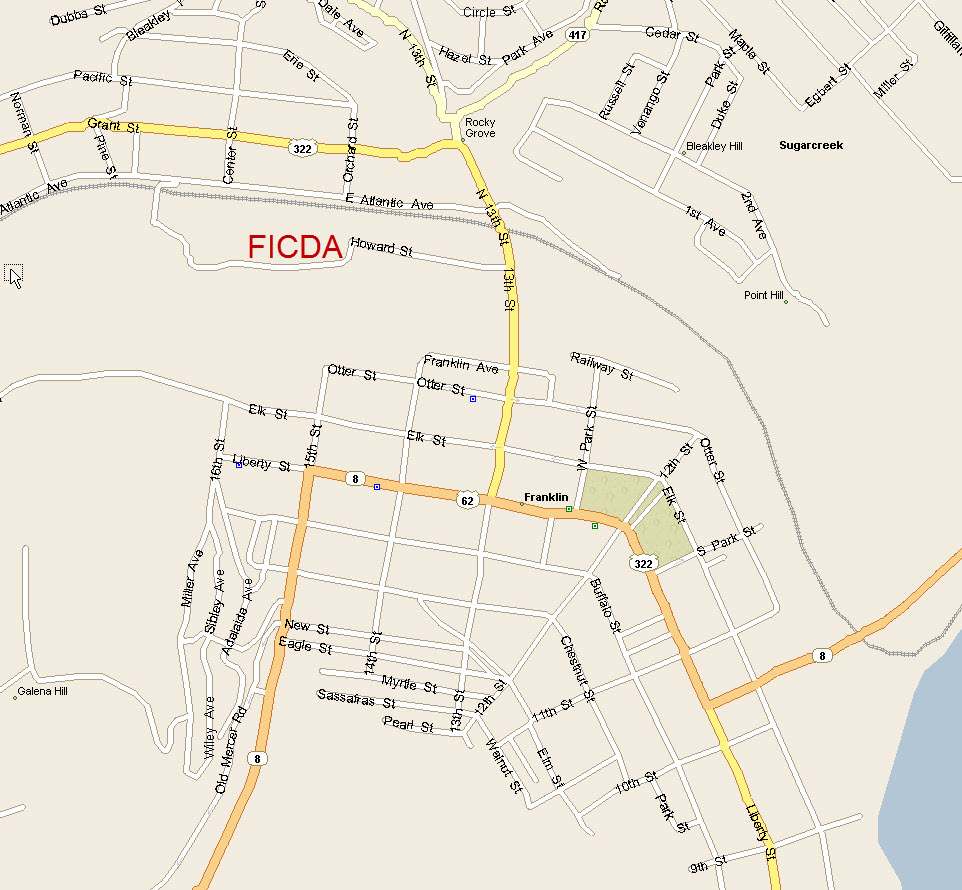 Click map for a larger view
Meetings begin at 10AM and usually last about two hours
General Adgenda
Recogintion of Visitors
Secretary's Report
Treasurer's Report
Old Business
Water Monitoring: Previous month's monitoring data
Orphan Wells: Previous month's search results
Outreach, Education and Publicity
New Business
Water Monitoring: Updates
Orphan Wells - Search plans
Other Items
Meetings are held on the 4th Thursday of each month except November and December
Membership
We welcome new members and volunteers. Come to one of our meetings and meet the group.
Contact:John Kolojejchick
814-676-6435
Send us an email and we will add you to our email notification list.
Questions or Comments can be sent to comments@vpasec.org