Shale Gas - Introduction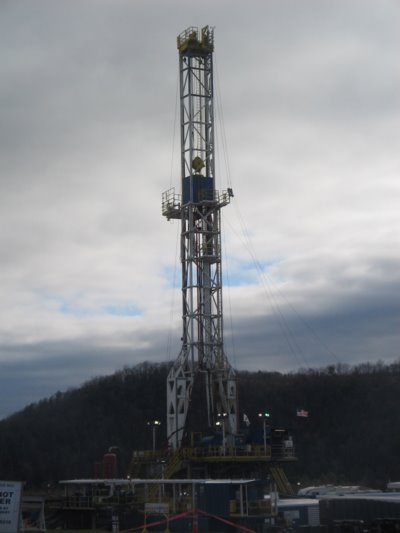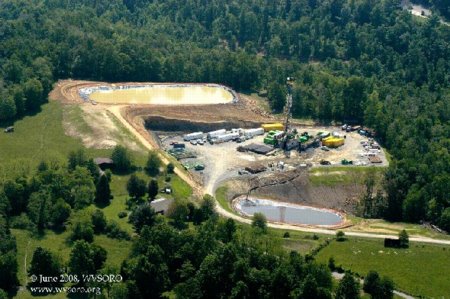 Venango County is located on top of both the Marcellus and Utica Shale formations in Pennsylvania. Recent drilling seems to indicate that the Marcellus shale is not as thick here as it is in other parts of the state. With gas prices low as of this writing (March 2013) there do not seem to be large scale plans to drill the Marcellus. The Utica shale may be a different story. Utica shale although deeper seems to contain more wet gas products which are currently more valuable. Therefore drilling companies may be looking to drill more wells into the Utica shale. There are currently 4 shale gas wells in the county. Click on the image at the left to see their location.
---
The following video is from a presentation at Dickinson College. One of the sponsors, the ALLARM program at Dickinson College provides us with our water monitoring equipment.
---
Anthony "Tony" Ingraffea presentation "Shale Gas and Oil Development" discusses gas industry myths, leaking wells, new research and the effects methane has on Climate Change.
Determining Where the Wells Are.Video
Wikipedia info on Marcellus Shale
"Brief Background on Marcellus Shale Gas Extraction"
Penn State Extension - Natural Gas
Marcellus-Shale.us - Check out the aerial photos of well sites
Membership
We welcome new members and volunteers. Come to one of our meetings and meet the group.
Contact:John Kolojejchick
814-676-6435
Send us an email and we will add you to our email notification list.
Questions or Comments can be sent to comments@vpasec.org